© documenta archiv / Anita Back
The art library of the documenta archiv with its international scope on modernism and contemporary art is one of the most comprehensive scientific libraries within Germany.
Its holdings focus on the documenta exhibitions and participating artists, relevant exhibition catalogs and other related publications, leaflets and brochures, and a large selection of current periodicals of around 80 titles. The library continues to expand its collection with an extensive publication exchange program thanks to a cooperation with hundreds of national and international partners.
The collection presently comprises of approximately 30.000 monographs, 70.000 exhibition catalogs and around 80 current periodicals and bulletins.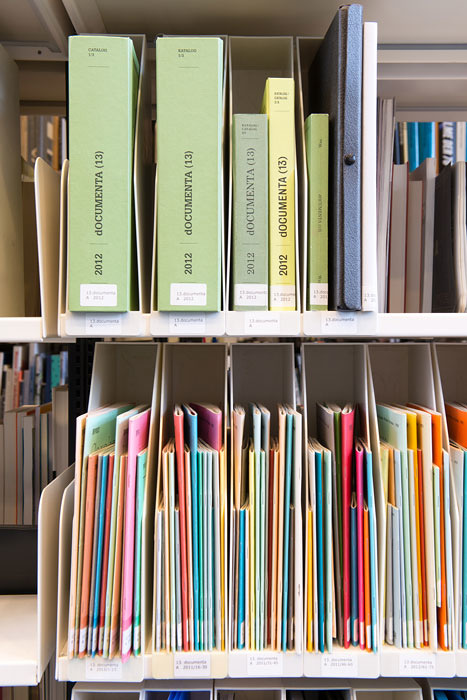 © documenta archiv / Anita Back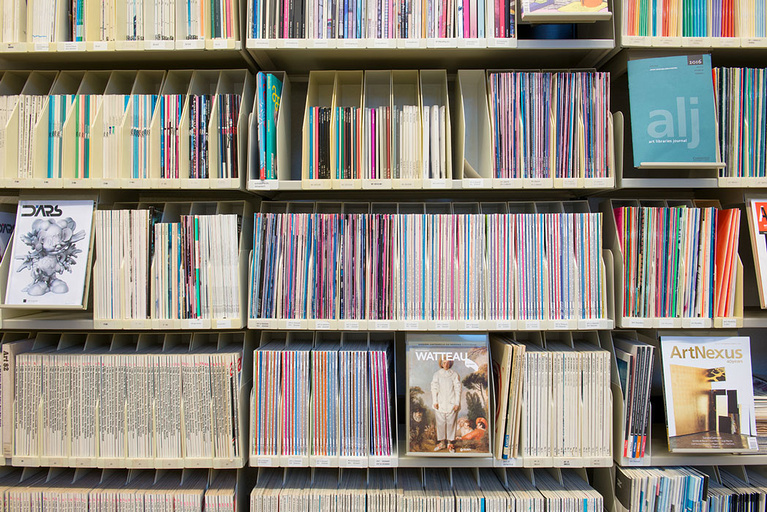 © documenta archiv / Anita Back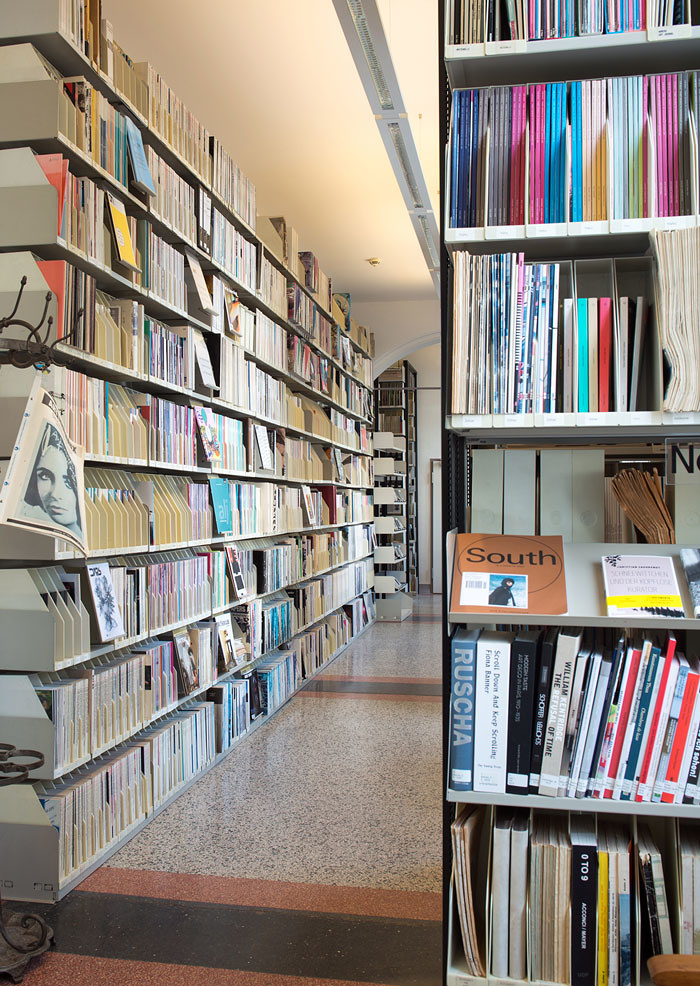 © documenta archiv / Anita Back
Degree Papers
The library is keenly interested on the collection of research results, degree papers, dissertations and post-doctoral publications on the subject of documenta exhibitions both printed or in digital format.
Library Use
Access to library holdings is available during regular opening hours. Visits are free of charge. The library catalogue provides a search facility to individual publications, exhibition catalogs, essays and periodicals. The library is exclusively a reference library; it is not permitted to take out items on loan. Interlibrary loan is available only in exceptional cases. The reading room comprises of on-site workstations equipped with opac- and internet-access. A scanner can also be used.
Preliminary online research is available through the following portals: