Monument for Manfred Schneckenburger
18.6.2021
In memory of Manfred Schneckenburger (1938-2019), art historian and two-time director of documenta, who died in 2019, a monument was inaugurated in the Künstler-Nekropole Kassel. It was designed by the artist and long-time friend of Schneckenburger Ugo Dossi (*1943).
With the Künstler-Nekropole Kassel, Harry Kramer (1925-1997) wanted to create the possibility for artists to realize their ideas of art free of any restrictions and away from the museums; in the middle of the forest, at the place where they eventually will be buried. Manfred Schneckenburger felt committed to this idea and supported his close friend Harry Kramer from the beginning in the realization of his project.
To honor this commitment and his service to the gravesites, from now on a sculpture by Ugo Dossi will be placed next to the gravestones of Schneckenburger's deceased artist friends Karl-Oskar Blase and Heinrich Brummack to keep alive the memory of the extraordinary exhibition organizer and university professor. Ugo Dossi, himself a two-time documenta and biennial participant, was a close friend of Manfred Schneckenburger.
Dossi's works, which often move in the area of tension between science and art, nevertheless subtly sound out border areas: Be it that they are dedicated to paranormal phenomena, be it that they make the unconscious sensually tangible or the invisible visible.
Dossi's monument to his long-time friend also oscillates between the material and the immaterial. Immovably made of light granite, a chalice towers over the one-meter-high pedestal with the inscription of the deceased's name. Looking at the sculpture, the profile of Manfred Schneckenburger appears in its outline. As a conundrum, Ugo Dossi's work of art thus depicts the gap that Manfred Schneckenburger's death has left in the art world. At the same time, through the profile, the sitter is visible and, despite his physical absence, always present in the necropolis.
For more information about the artist necropolis Kassel, please check here.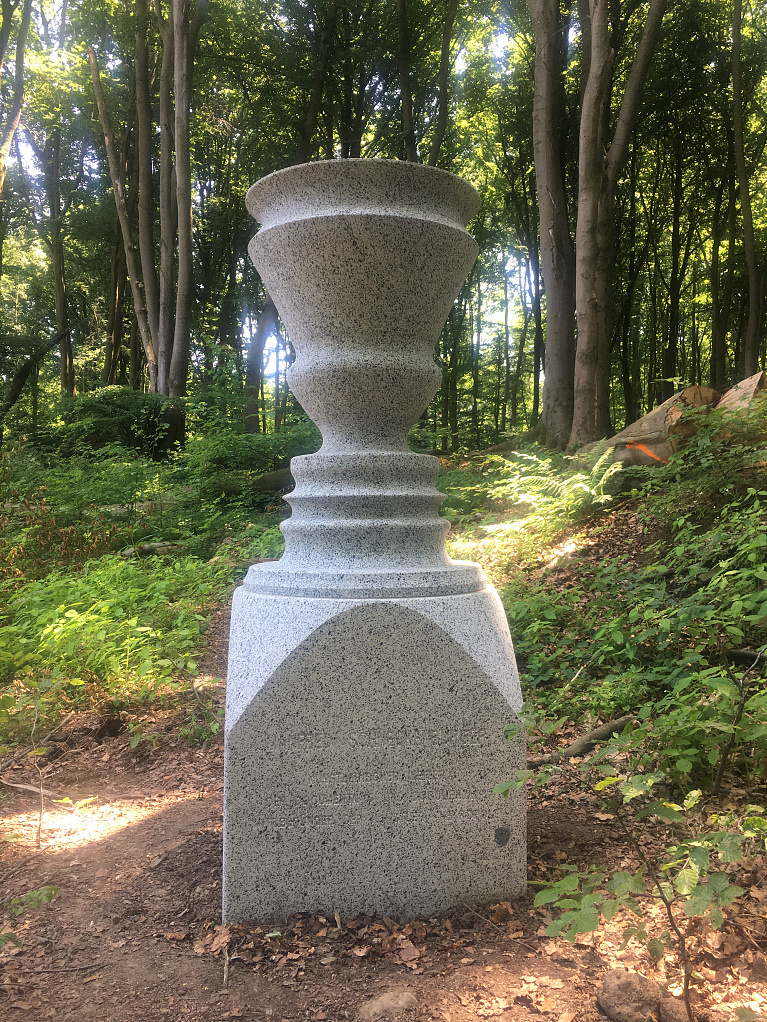 © Ugo Dossi / Foto: documenta archiv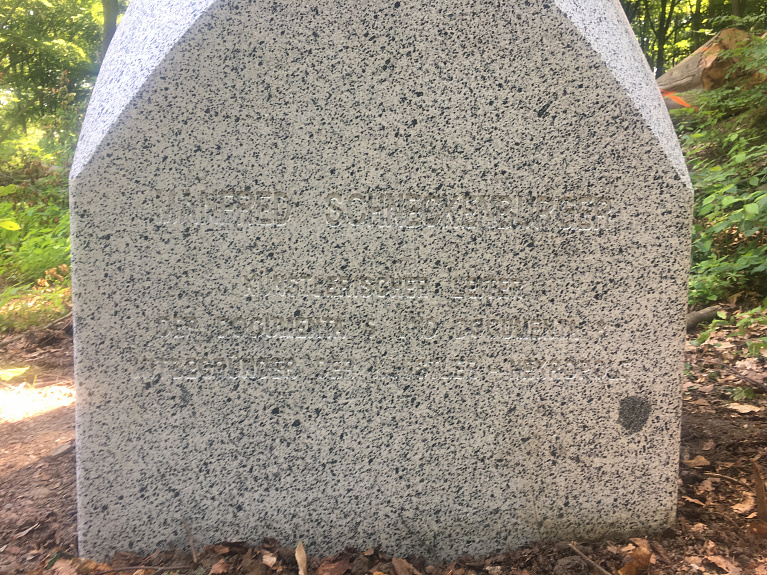 © Ugo Dossi / Foto: documenta archiv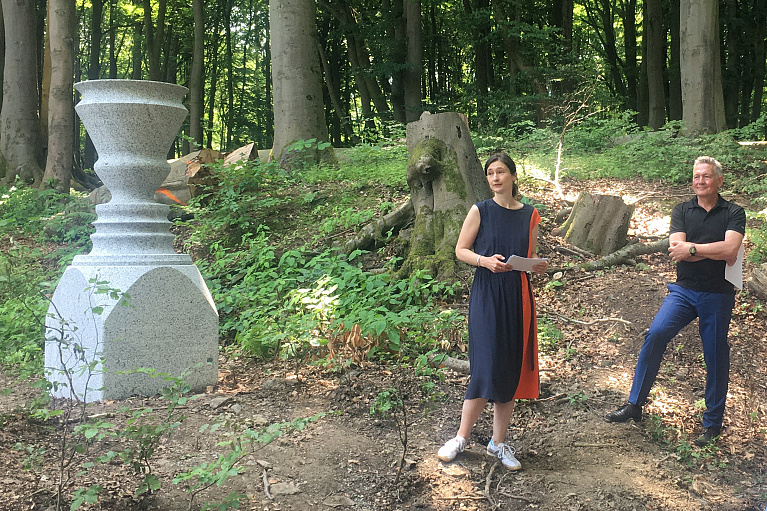 © Ugo Dossi / Foto: documenta archiv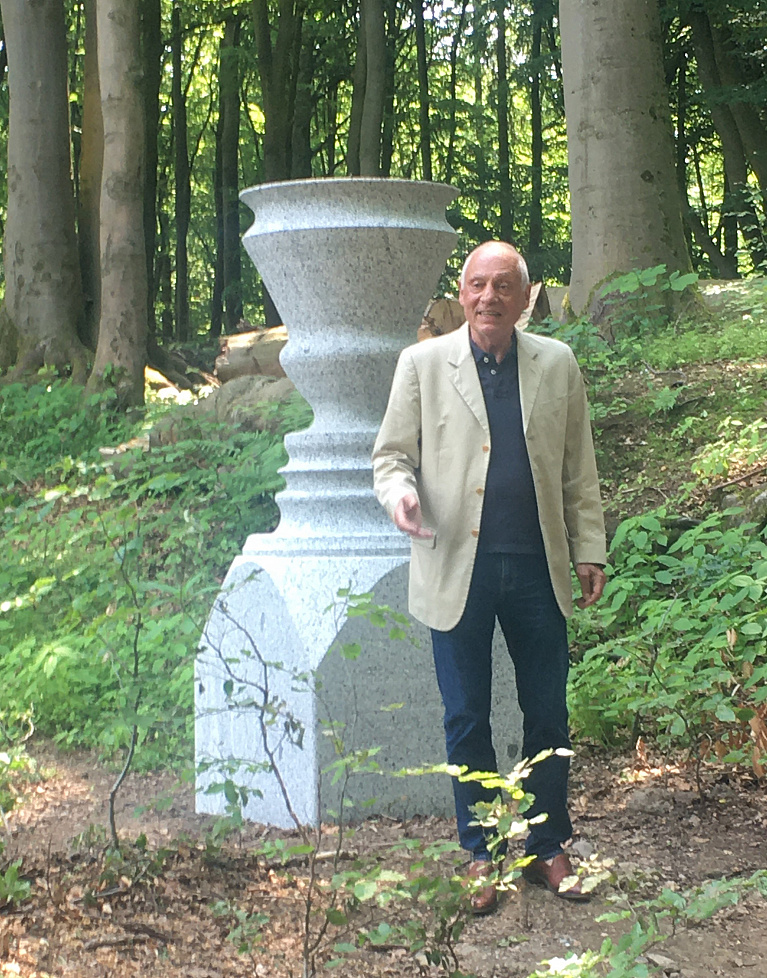 © Ugo Dossi / Foto: documenta archiv