Information
The documenta archiv is committed to recording and preserving the "memory" of the documenta, one of the most important exhibitions on contemporary art worldwide.
Untere Karlsstr. 4, 34117 Kassel
+49 56170727-3100
News
Exhibition
28.4.–18.6.2017
New Gallery of Art, Shanghai
A selection of objects shown in March of 2017 in Beijing are on display at the New Gallery of Art in Shanghai.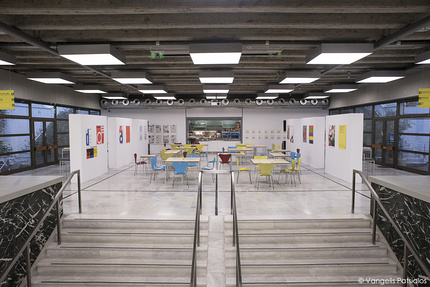 Exhibition
1.10.2016–30.6.2017
Goethe Institute, Athens
documenta 14 will take place in Athens from April 8 to July 16, 2017. On this occasion, the Goethe Institut will invites the public of Athens to take a look at documenta with its history of over 60 years.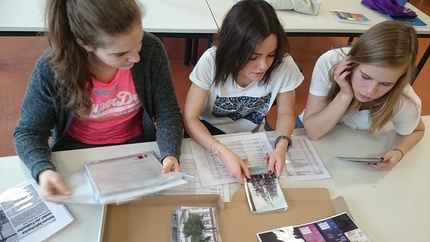 News
2.5.2017
The project "A Cultural Agent for documenta 14" was initiated in Hesse in collaboration with Juliane Gallo in September of 2016. Its goal is to inspire curiosity about documenta 14 among children and adolescents, to strengthen documenta's collaboration with schools, and provide more information about the history and the importance of the exhibitions since their beginning in 1955.
News
25.4.2017
Prof. Dr. Nora Sternfeld (b. 1976) has been named the new documenta professor at Kunsthochschule Kassel. The Austrian scholar currently holds a professorship at Aalto University in Helsinki, Finland.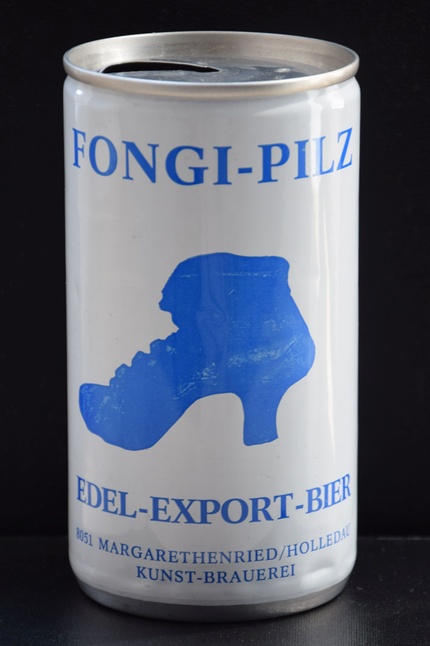 docArt of the Month
June 2017
An empty white and blue can of Fongi "Pilz" beer in the documenta archiv. On the label, an inscription beneath an image of an antique women's shoe reveals that it was originally filled with Edel-Export beer from the Kunst-Brauerei ("Art-Brewery") in Margarethenried / Holledau.