Information
The documenta archiv continually works to improve the documentation and digitization aiming to increase the digital and on-site access to our holdings.
Untere Karlsstr. 4, 34117 Kassel
+49 56170727-3100
News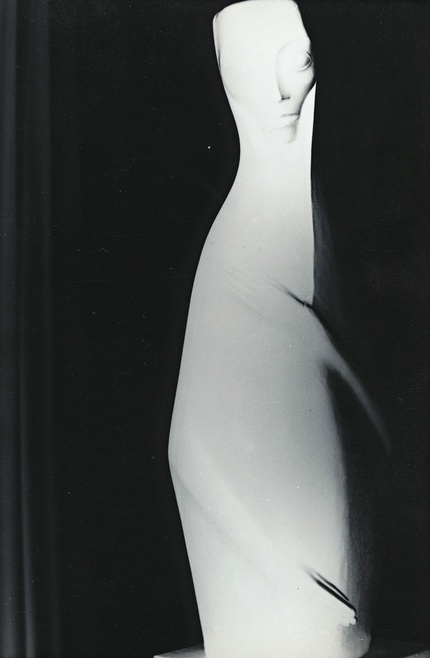 From the documenta archiv
8.2.2018
In her illustrated lecture Liza Weber will test the well-worn hypothesis of the first documenta exhibition of 1955 as a rehabilitation of modern art once deemed "degenerate" under the National Socialist regime.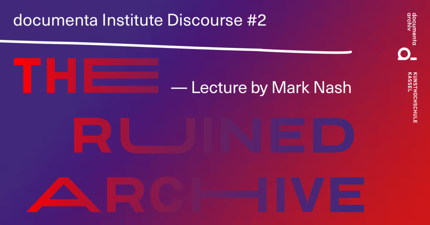 documenta Institute Discourse
18.1.2018
Since documenta 11 (2002) for which Mark Nash was a co-curator, much curatorial and critical discussion has focused on the relevance of a post-colonial problematic to contemporary art and curating today.
News
19.12.2017
With the establishment of a new reading room for all three departments – records and papers; media collections and art library – the visitors of the documenta archiv will get the opportunity to stay longer to carry out their research.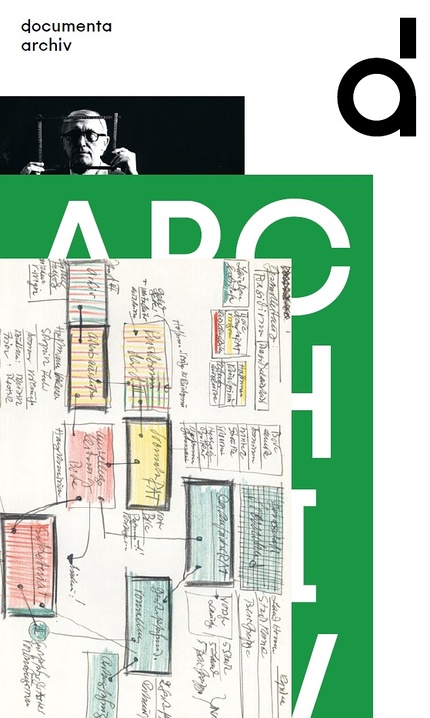 News
1.12.2017
The new image brochure contains information of the archival collections, research projects as well as general information such as opening hours and offered services.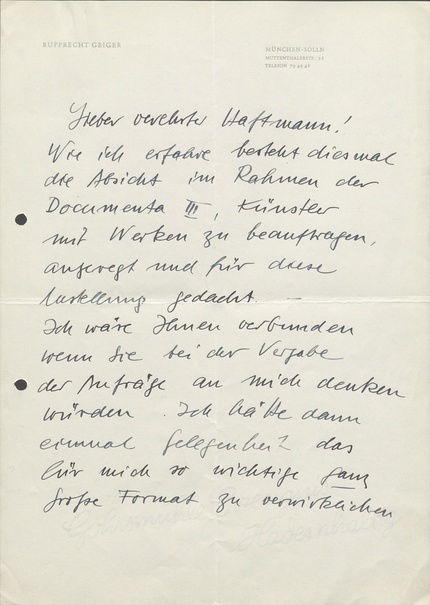 docArt of the Month
January 2018