#55 The surrounding shell, Part I
February 2021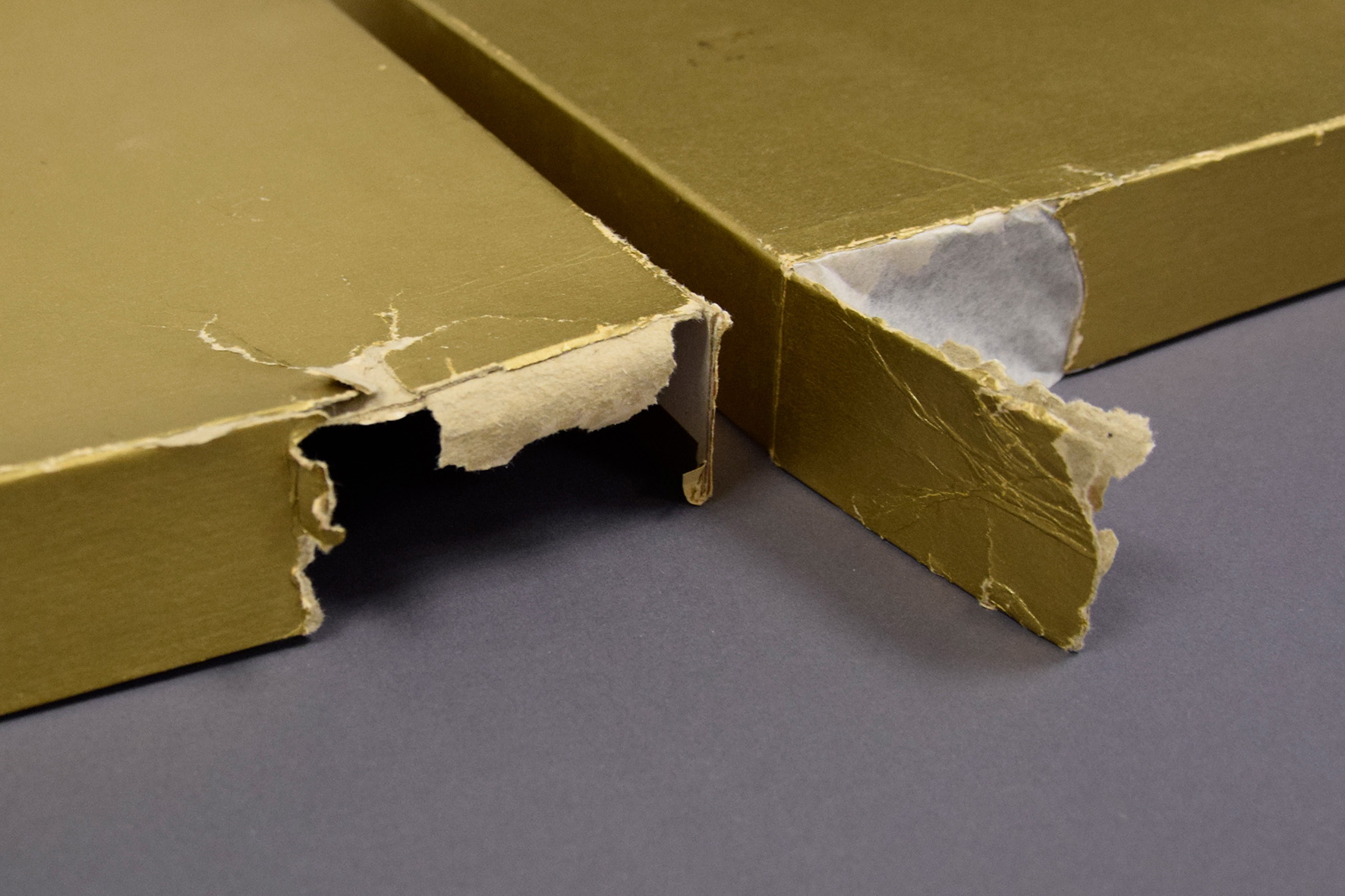 © documenta archiv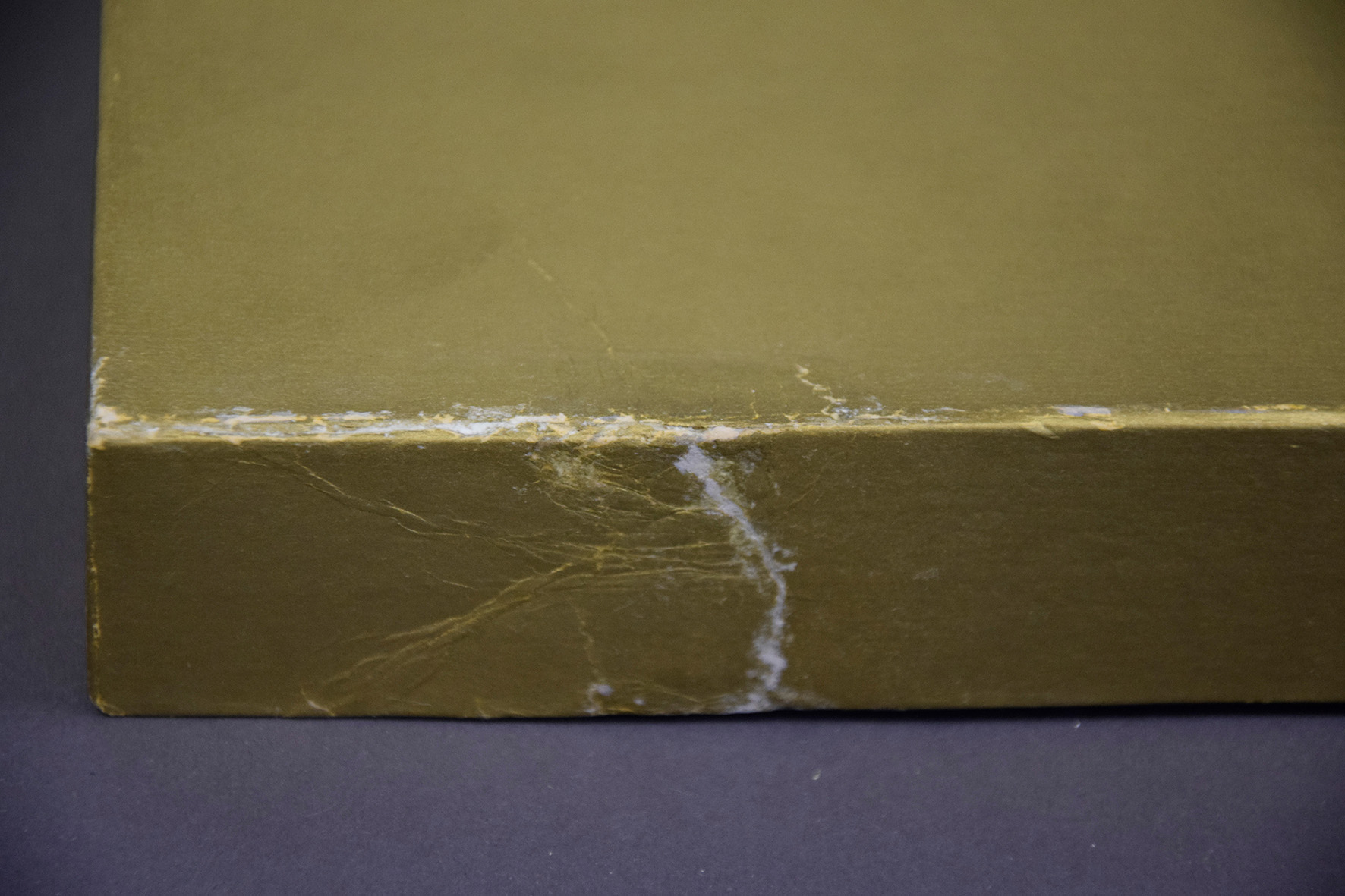 © documenta archiv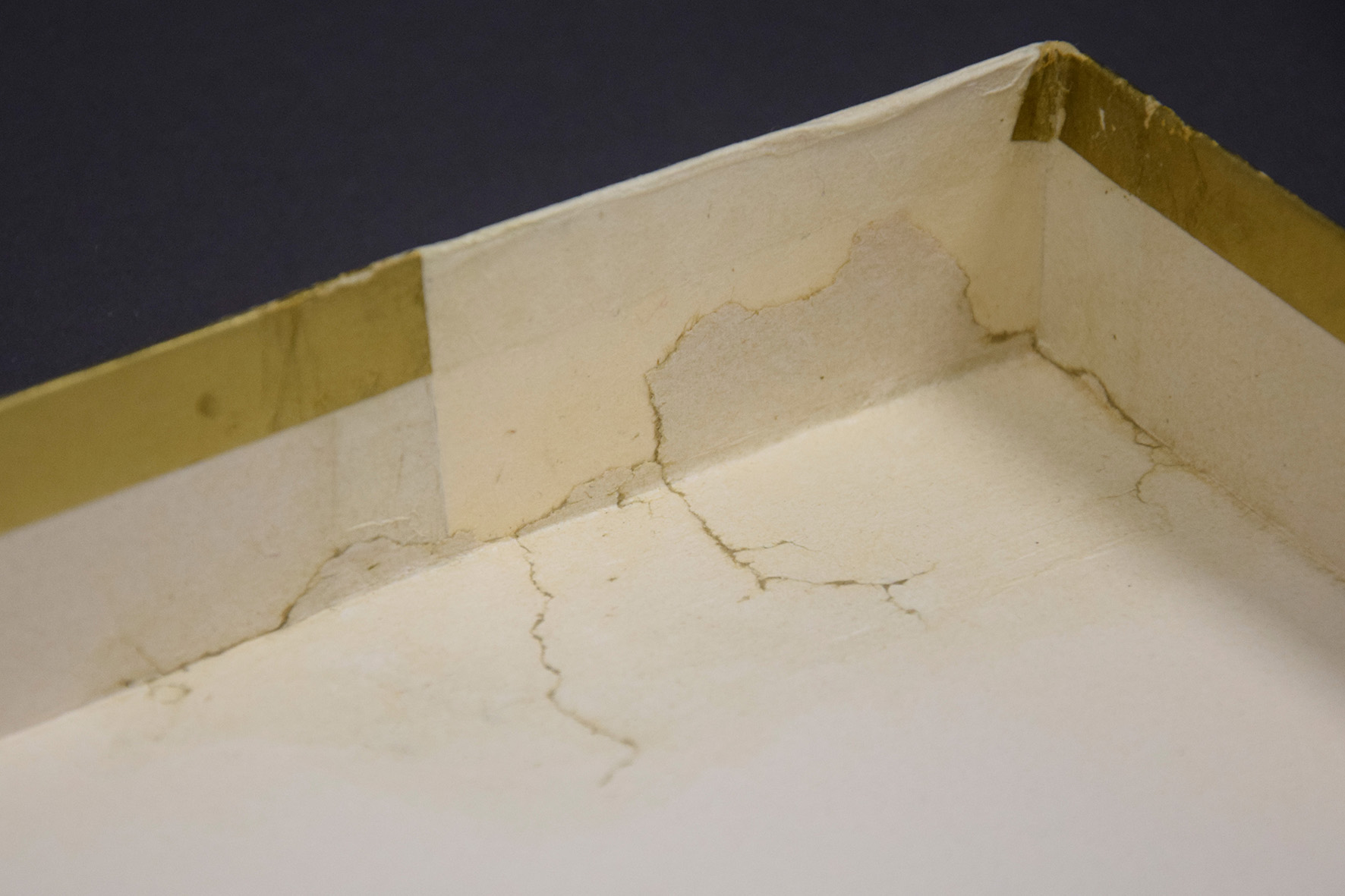 © documenta archiv
In the vast variety of rara holdings in our library, there are two unusual items that have now been restored to their former glory. They present themselves as docArts of the months February and March.
For us in the documenta archiv, the question always arises as to when and by what means objects entered the house. The golden box with the signature dA_Bib_7(rara) Buthe, M. 2 1973 came to the archive in 1990 together with other estate documents of Arnold Bode. It served as a catalog cassette for the exhibition "LE DIEUX DE BABYLON" by the Bode student Michael Buthe, which took place at the Kölnischer Kunstverein from August 25 to September 16, 1973. In the accompanying booklet, Wulf Herzogenrath does not only thank the artist but also Harald Szeemann and Christophe Ammann for their text contributions. In addition to portraits by Sigmar Polke, Katharina Sieverding, and Shiraz Damani, the box contains photographs of Buthe's drawings by Friedrich Rosenstiel. According to Rosenstiel, each box was stocked differently and all unsold copies were destroyed.
Restoration pays initially less attention to where the patient came from, as the primary focus is on examining the damage. It is only during the documentation of the condition that research is carried out into the background.
The golden catalog box had accidental damage. It may have suffered a fall from the bookcase or collision trauma of some other kind. The edge, corner, and portions of the top and bottom covers were torn, deformed, and had missing pieces. The contents were largely spared, except for slight creases in the pink accompanying booklet.
Restoration included removal of the loose, golden cardboard areas and dry cleaning. The deformation had to be moistened and smoothed. The paperboard intarsia, or inlay, was laminated (wrapped) with Japanese paper leaving a circumferential overhang of one centimeter. This overhang, coated with wheat starch, had to be drawn into the split cardboard layers and the removed golden edges, as far as they still existed, had to be put back on. The disrupting craters were closed with paper fiber pulp and the surface was finally color-adjusted with a dot and line retouch in watercolor. To get close to a gold tone, ocher, red and green must be used.
Arlett Sauermann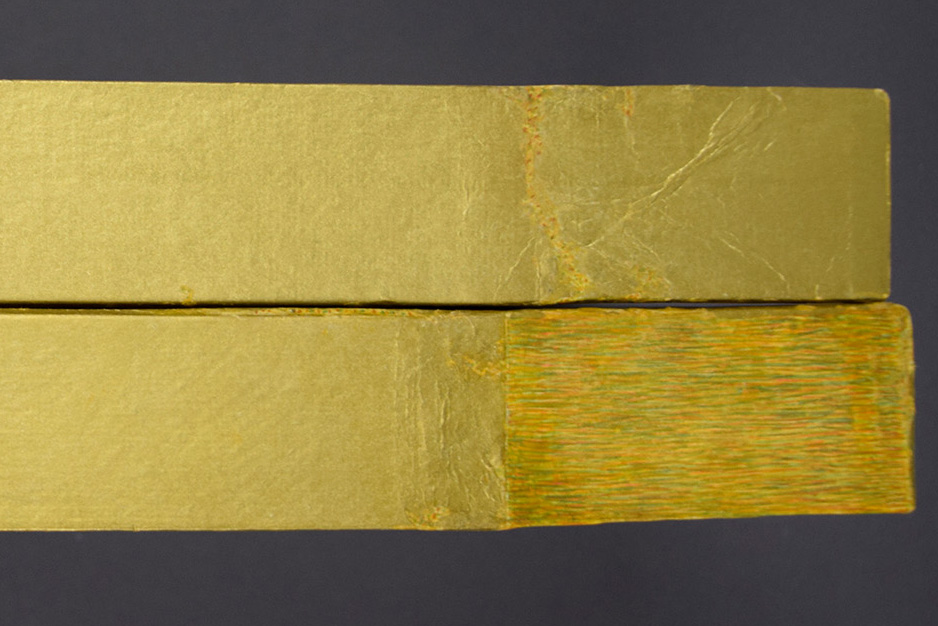 © documenta archiv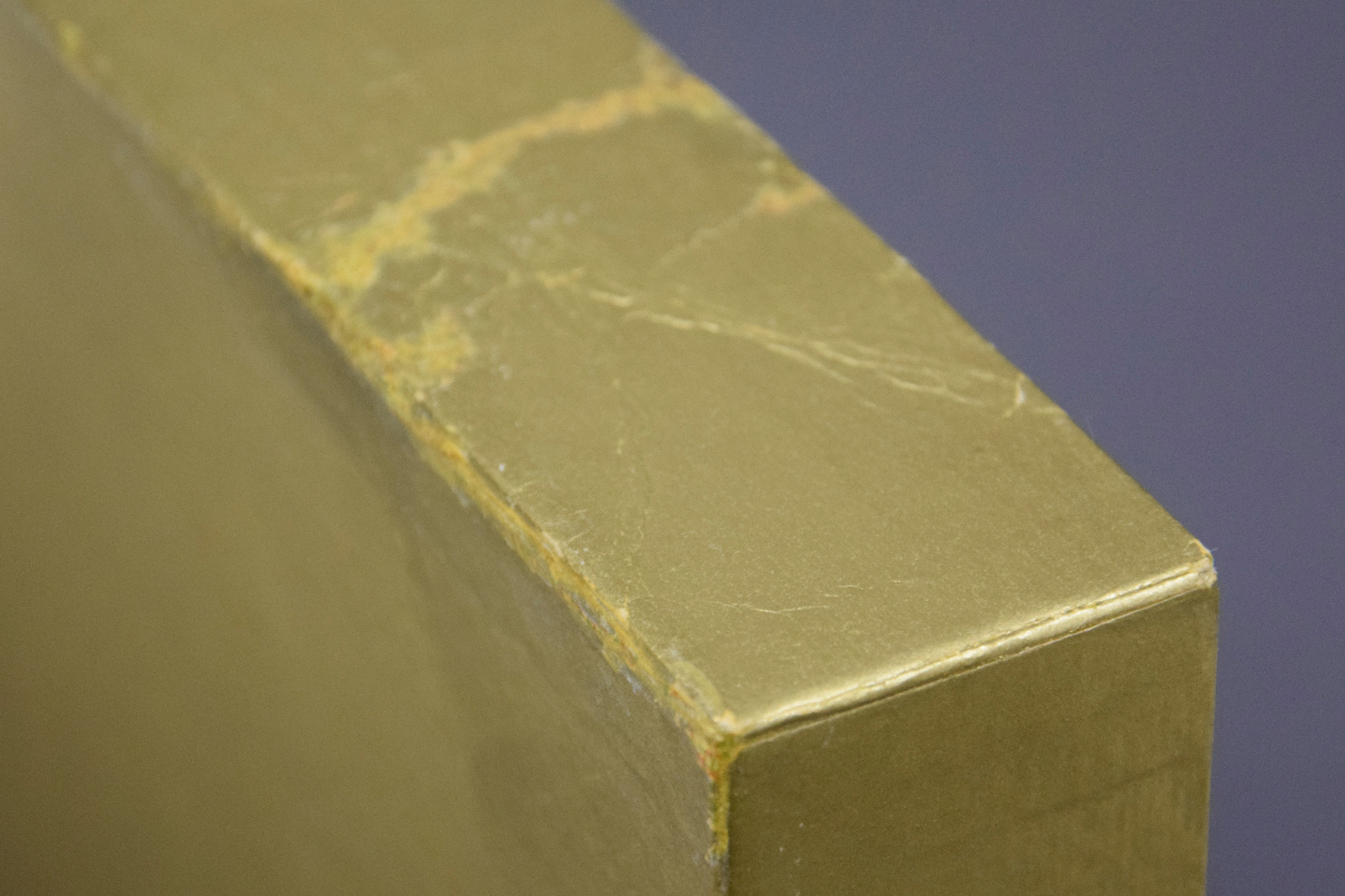 © documenta archiv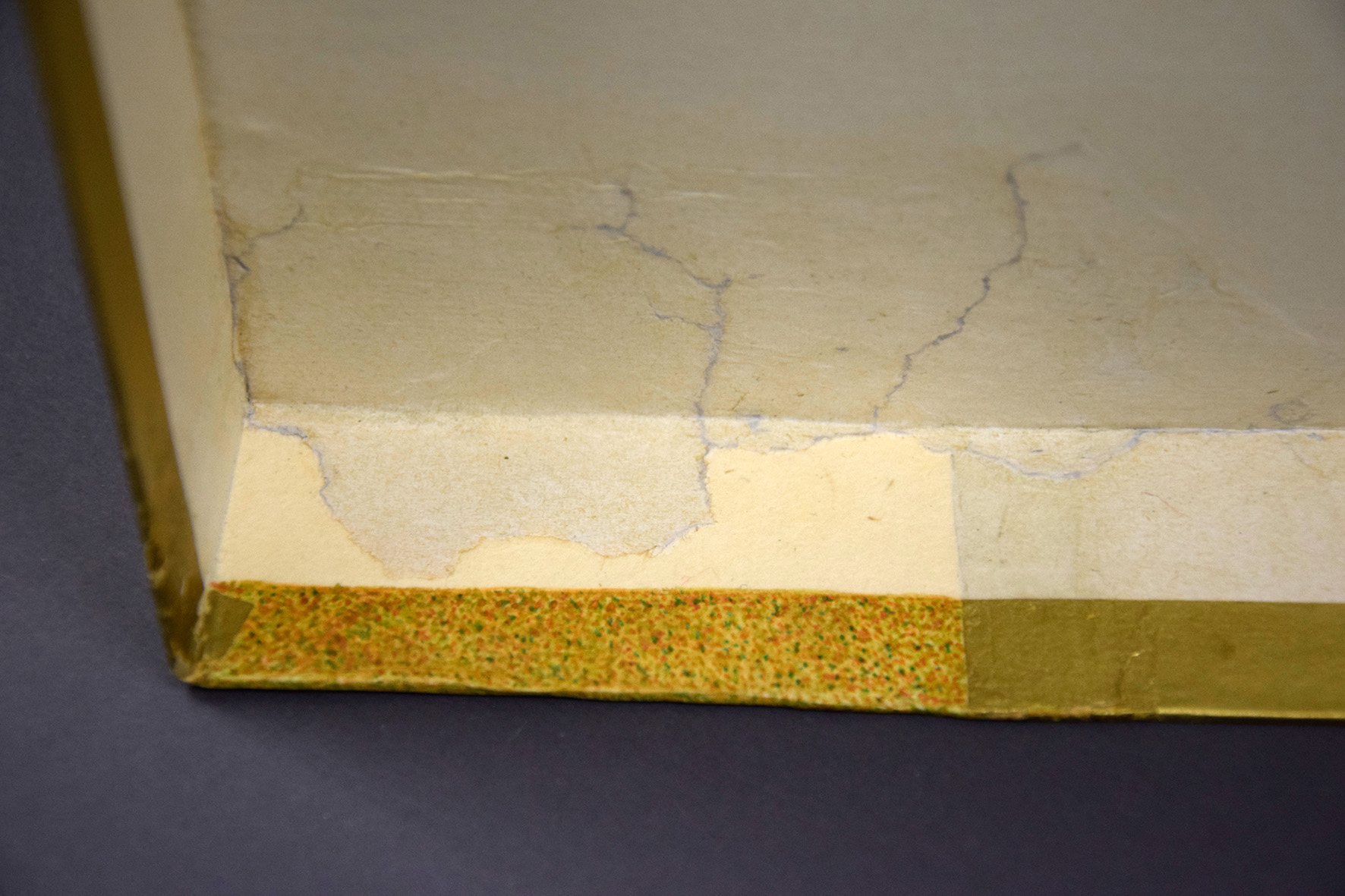 © documenta archiv