#36 documenta at night
July 2019
© +CHRISTOWZIK SCHEUCH DESIGN
Busy streets, internationality. Year after year, Kassel is filled with marks of documenta's regional, national, and international visitors. In addition to selfies in front of Olu Oguibe's (born 1964) "Obelisk" or Claes Oldenburg's (born 1929) "Spitzhacke" at the Fulda River, or participation in performances and guided tours, one or two postcards are certainly being written. Summer is the time to travel. And what, other than the selfie, is the best way to record experiences? With a postcard that is sent to friends or relatives to share these special moments.
Postcards preserve memories, both through the image depicted and what has been recorded in writing on them. At first glance, no landscape or exhibition view can be found on the documenta 10 postcard depicted here. White and red letters adorn the deep black of the landscape-​format postcard. Placed in the middle is a red "x" that directly parallels the signet of the tenth edition of documenta, which featured a black "d" being crossed out by a red "x." The resemblance created through the choice of color is striking. Below, white letters humorously read: "d by night" — documenta at night. The nocturnal presentation of documenta artworks promised here by the white lettering is, however, in vain. Only the black color of the background allows for a minimalistic association with the night.
The other cards in the set of postcard by graphic designers +CHRISTOWZIK SCHEUCH DESIGN from Kassel also create a connection by adopting the design of the exhibition poster and the signet. The logo of the exhibition is playfully transformed into a Tac-​Tac-Toe game or alphabet board. References are also made to previous documenta exhibitions, such as in the postcard featuring "x walking to the sky," which creates an association with Jonathan Borofsky's (born 1942) sculpture "Himmelstürmer." However, the basic design and the colors remain the same on each card.
The postcard series and other memories of documenta 10 have been donated to documenta archiv.
Alexandra Winterhoff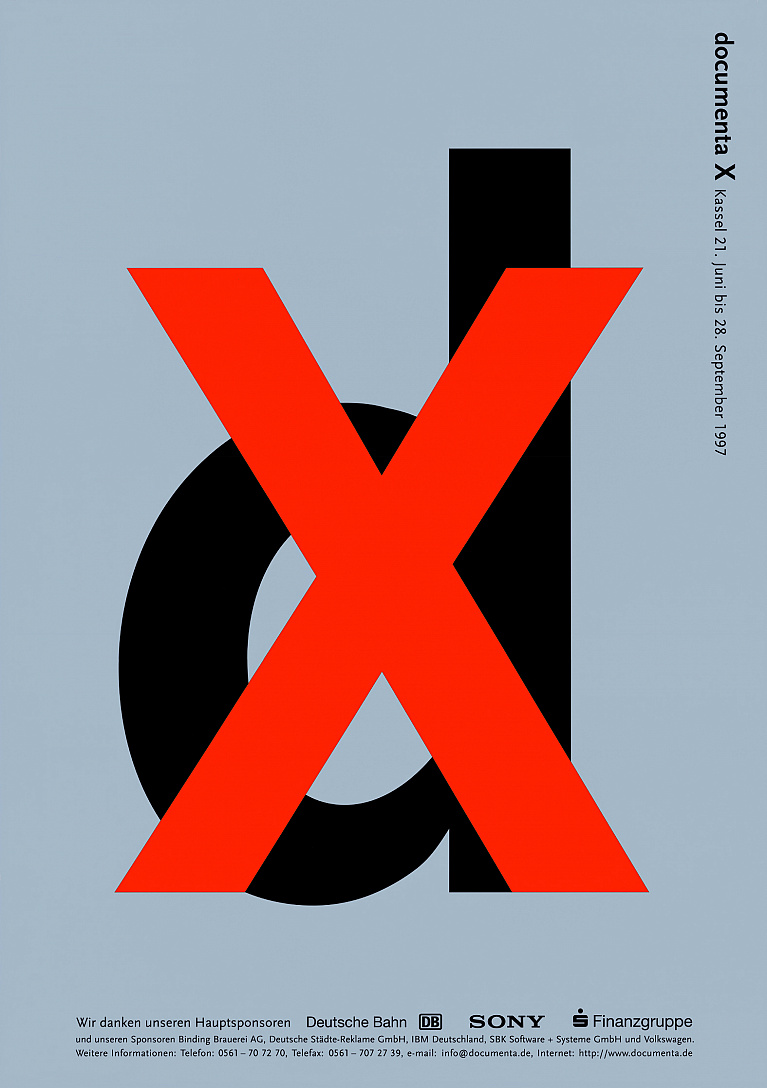 © documenta archiv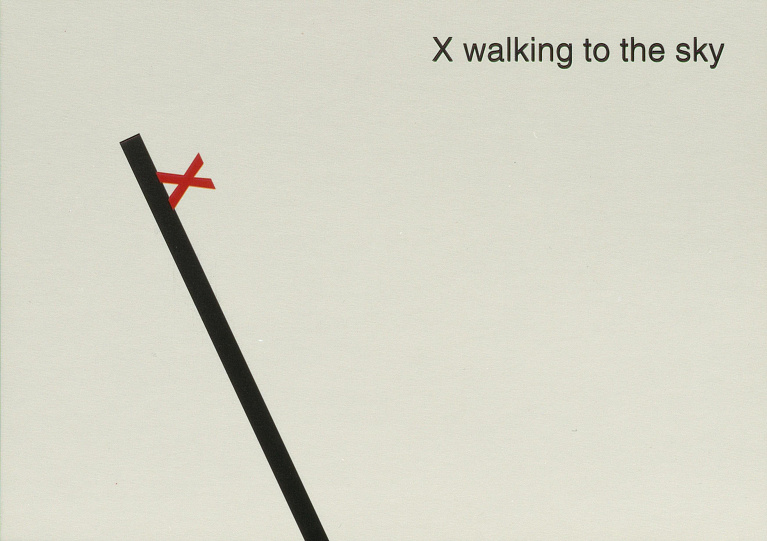 © +CHRISTOWZIK SCHEUCH DESIGN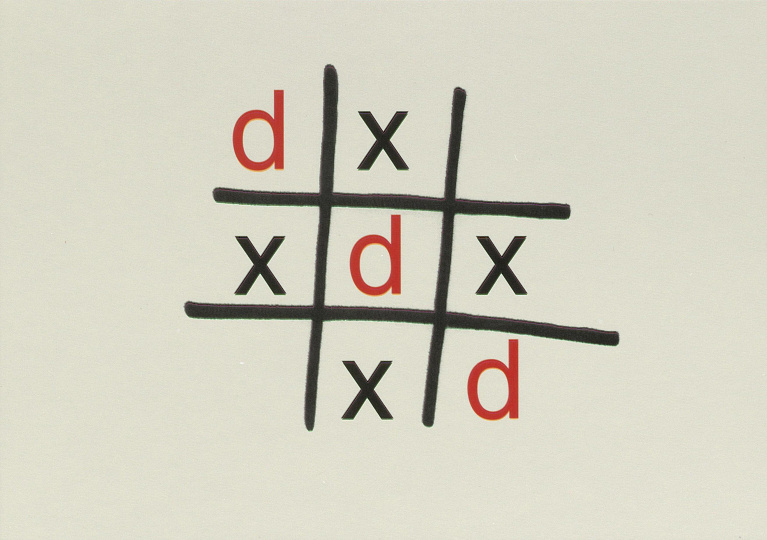 © +CHRISTOWZIK SCHEUCH DESIGN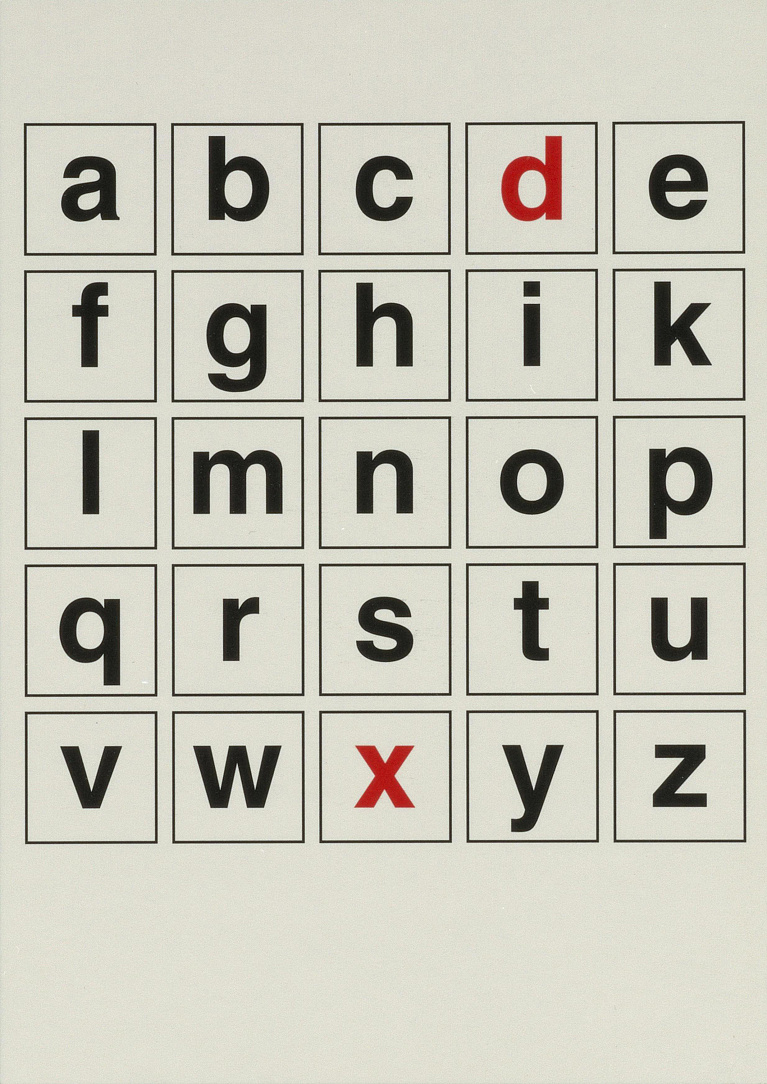 © +CHRISTOWZIK SCHEUCH DESIGN