#23 Matthew Barney: OTTOshaft
June 2018
© documenta archiv / Dirk Bleicker
During documenta 9 (1992), Dirk Bleicker made this image of Matthew Barney's (born 1967) work OTTOshaft, which seems as enigmatic as it is threatening, in a truly strange exhibition place in Kassel. In Barney's work, video, performance and sculpture meet in a powerful narrative. In such a mixture of art forms, he often refers to various cultural phenomena, from sporting activities such as American football, climbing and bodybuilding to moments of role play and masquerade in connection with prosthetics or model making. The constant reference to processes of the body, which in many depictions Barney's carries out hard bodily work and is driven up to the limits of excess, becomes the counterpart of the conjured up phantasms of his intertwined narrative strands.
The work OTTOshaft is one part of the trilogy referred to as Jim Otto Suite. OTTOshaft consists of a variety of organic materials, some food, and plastic objects, as well as three videos that are continuously broadcast on overhead televisions. Abysmal, sometimes impetuous actions are shown. All actors and actions fill the vessel Jim Otto, the central figure in OTTOshaft. Jim Otto as a real person is a former American football player of the 70s. In the videos he is played and thus gets attributions from Barney himself, AI Davis as well as Jayne Mansfield and Harry Houdini. All these interwoven facets within the constructed figure Jim Otto as well as the exhibited props create a video/installation of bizarre, energetic grace, but also confusing shivering burdened by fetish. OTTOshaft was exhibited during documenta 9 under the winding entrances and exits of the underground car park of Kassel's Friedrichsplatz.
OTTOshaft, like other works by Barney, attempts to fathom physical boundaries immanent to the human body in the hope of overcoming them in a foolishly grotesque way, in search of an energy of growth or a return to states of prenatal potentiality. Links in this chain of references are also supernatural phenomena that take human form or beings with mechanical properties - mutants, metahumans, replicants or simply the classical scissor hands. Barney's network of metaphors enriches our ever-growing collective pictorial treasure and allows us to take an extreme look at what artistic practice can mean.
Instructiv material on Matthew Barney and his work can be viewed and researched at the library and media collections of the documenta archiv. A visit to the reading room of the documenta archiv is a welcome start to any research project in this field.
Michael Gärtner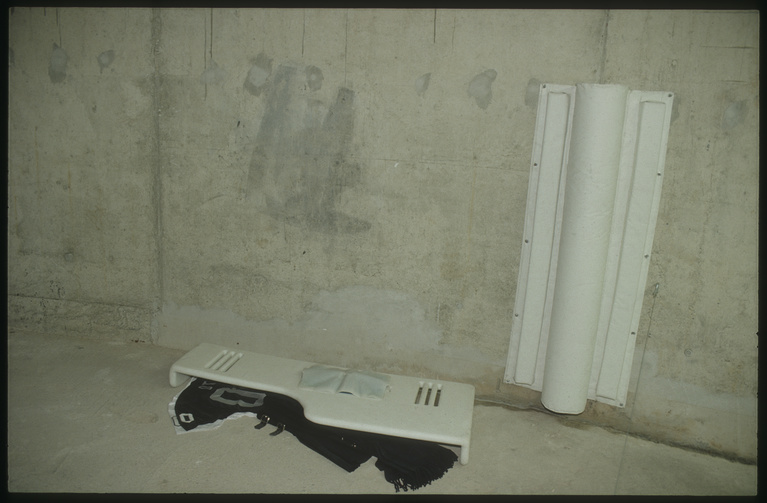 © documenta archiv / Dirk Bleicker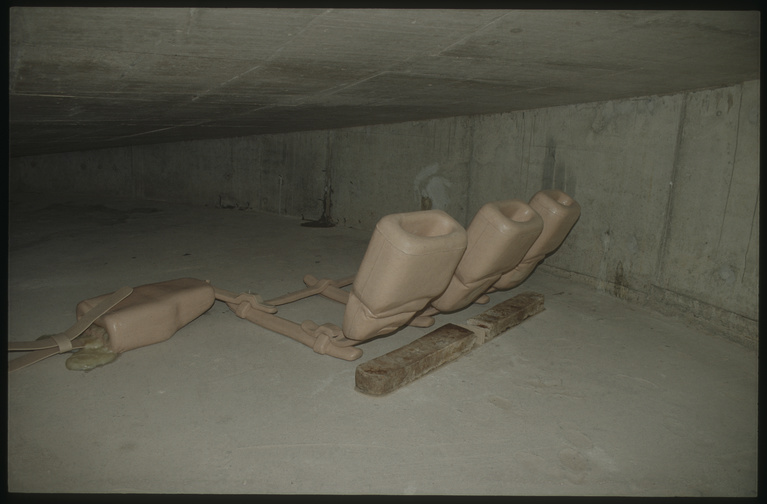 © documenta archiv / Dirk Bleicker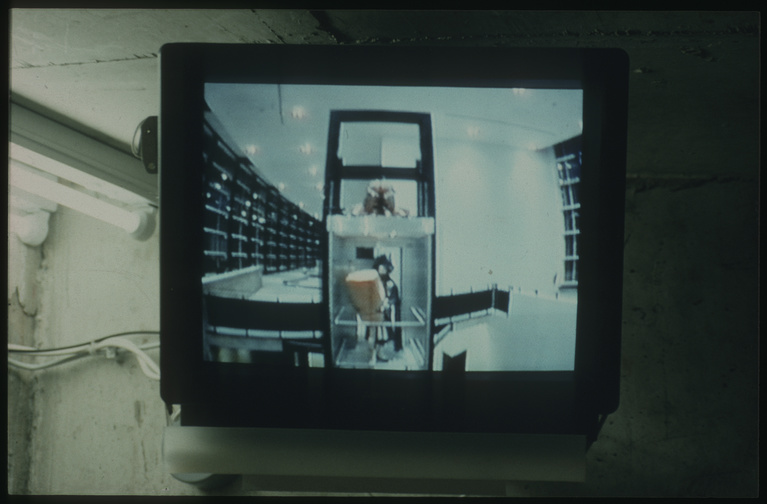 © documenta archiv / Dirk Bleicker