#17 Karl Oskar Blase and his poster art
December 2017
© documenta archiv / Karl Oskar Blase
In February 2017, the documenta archiv received a particularly special gift: 38 posters by graphic artist and designer Karl Oskar Blase (1925-2016). They were donated to the archive by a long-time employee of Blase's at the Kunsthochschule Kassel.
Karl Oskar Blase was born in Cologne and studied graphic arts and painting in Wuppertal with designers such as Jupp Ernst (1905-1987). With one of his fellow students, Felix Müller, he established the design studio müller-blasé in 1950. His first years as a poster designer were defined by his work as studio and exhibition director of the Amerika Häuser of the US Information Agency from 1952 to 1958. Up until 1968 müller-blase was responsible for the layout of the design magazine "form," which was founded in 1957. Blase became a member of the Werkbund in 1952.
He arrived in Kassel in 1958 to teach at the Werkkunstschule, where he became professor for art and visual communication in 1966 (The Werkkunstschule merged with the Hochschule für bildende Künste into Kunsthochschule Kassel in 1970). He was present with various film and exhibition posters at the third documenta and subsequently designed the posters, logos, signets, and catalog covers for documenta exhibitions 4 (1968), 5 (1972), 6 (1977), and 8 (1987). During documenta 5 and 6, he conducted video interviews with documenta participants for purposes of documentation. Starting in 1966, Blase was also responsible for the graphic design of the Staatstheater Kassel, designed various postage stamps, and created the sculpture for Kassel's civil prize, the "Glas der Vernunft" ("prism of reason").
The donation consists of posters in different formats: those created by the studio müller-blase primarily for the Amerika Haus exhibitions, posters by Karl Oskar Blase for exhibitions he participated in between 1963 and 1995, posters he designed for events and exhibitions in Kassel, and six of his posters for documenta 8 and its related events, each with a different design. The range of the collection allows to trace the artist's creative work as a poster designer from the beginning to his last phase, revealing two of Blase's artistic traits that are identified in an essay by Heiner Georgsdorf in 1995: "Blase has a high affinity for text, he is a gifted typographer, and even though he is often playful and spontaneous, he is a strict constructivist."
Martin Groh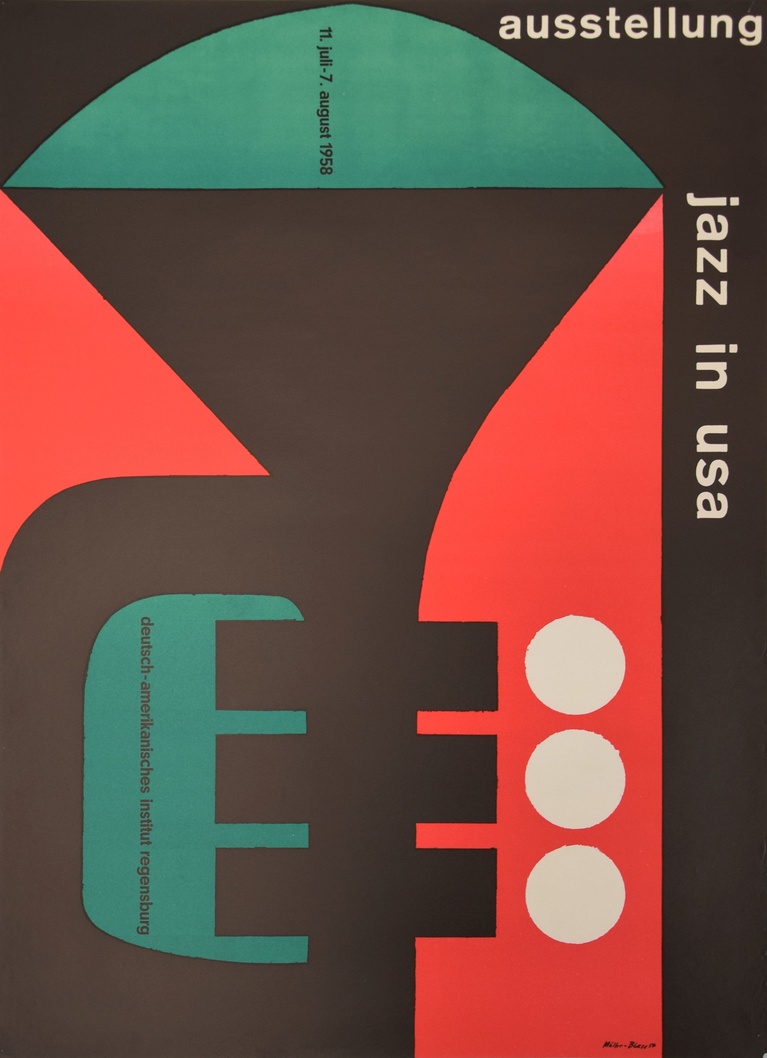 © documenta archiv / Karl Oskar Blase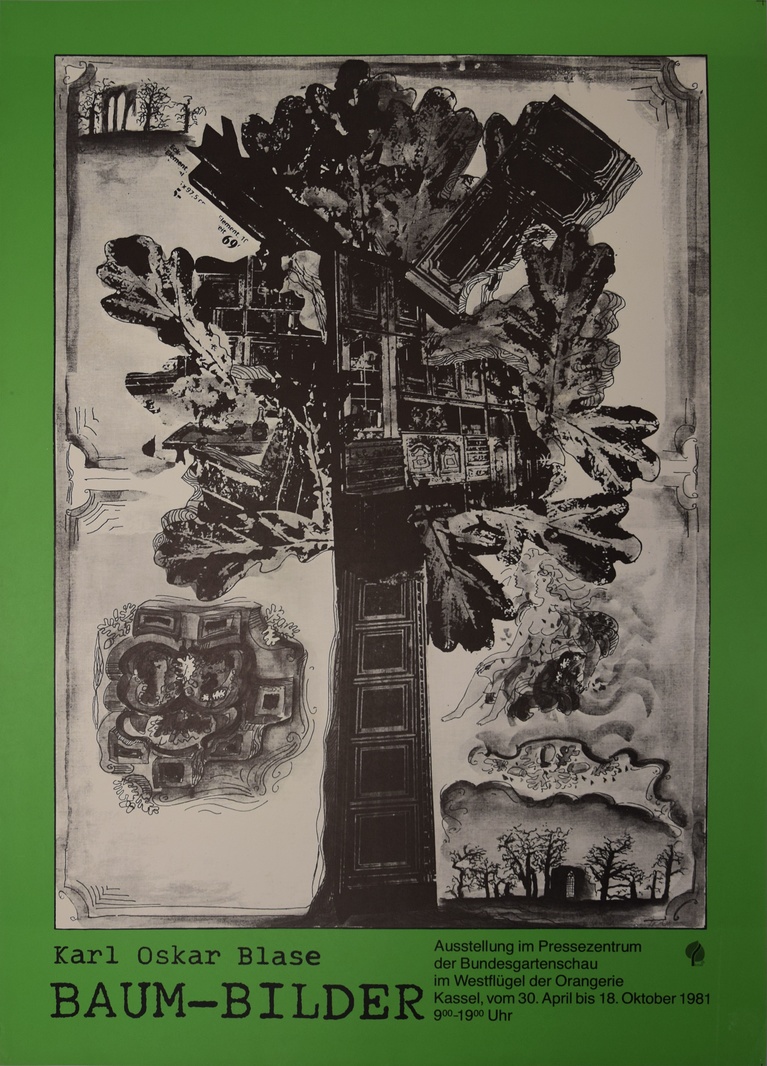 © documenta archiv / Karl Oskar Blase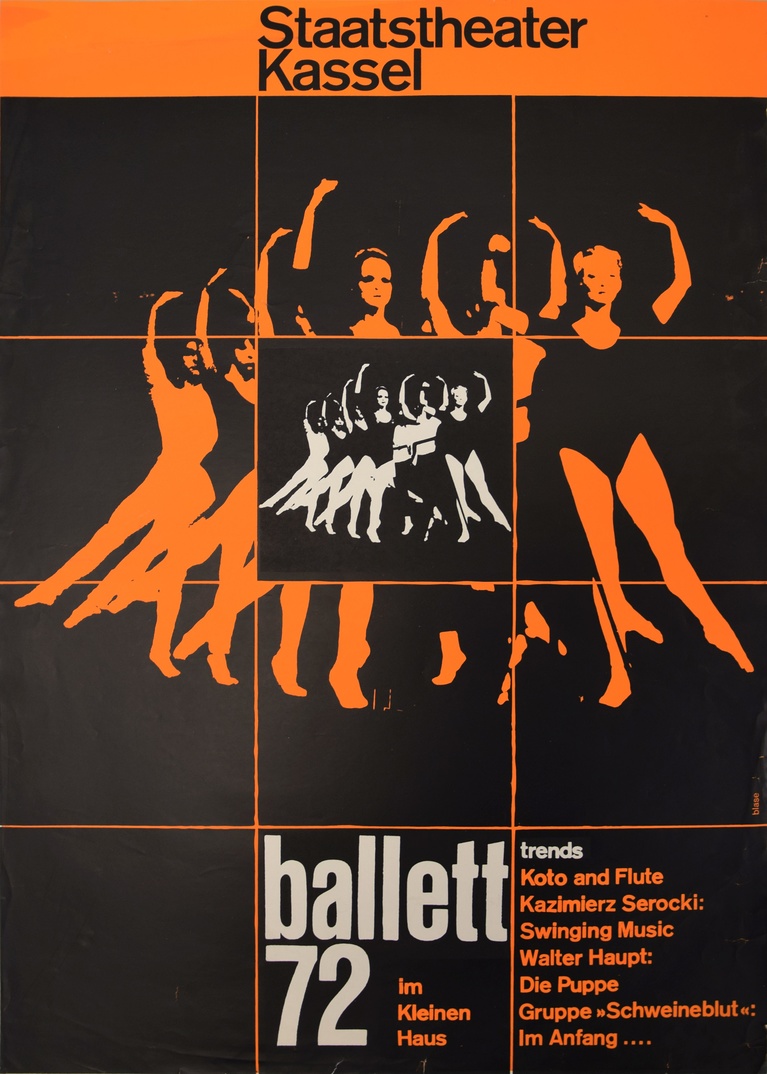 © documenta archiv / Karl Oskar Blase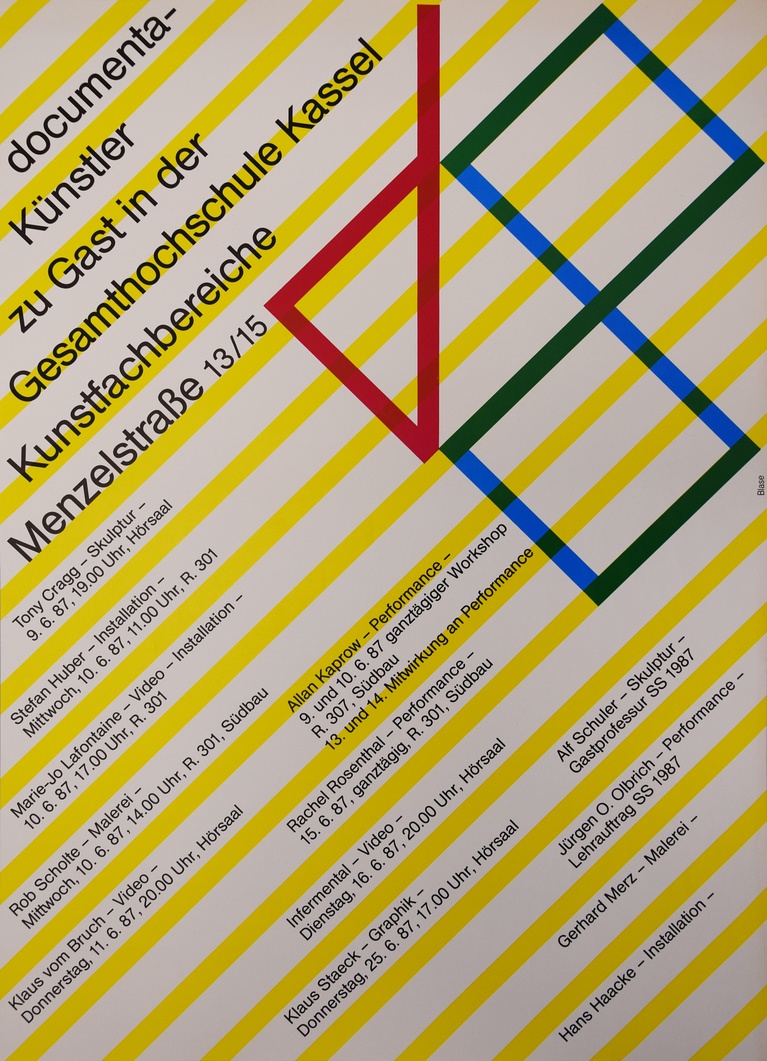 © documenta archiv / Karl Oskar Blase